Basque Culinary World Prize
An award for chefs who improve society through gastronomy
A generation of international chefs have now expanded their role in society and redefined their profession by integrating new skills, creativity, innovation and social concerns into their approach. The Basque Culinary World Prize will celebrate this evolution.
The award will be held annually and will celebrate a chef of any nationality who demonstrates how gastronomy can be a powerful force for change: those men or women whose impact can be felt 'beyond the kitchen.'
It will be awarded by the Basque Culinary Center (BCC), a world-leading academic institution in gastronomy, and supported by the Basque Government, through the framework of the Euskadi-Basque Country Strategy.
Criteria
The Basque Culinary World Prize will be awarded to an exceptional chef of any nationality or culinary background who demonstrates – by his or her work – that gastronomy can be a powerful engine for change.
The winner will have improved society in some way through gastronomy. This could be through culinary innovation; sustainability; a commitment to social responsibility; or the economic development of their community; involvement in health or environmental campaigns; the promotion of pioneering cultural projects, or works that benefit society through their positive impact on the food industry.
No members of the BCC, the Jury or the Prize Committee are eligible to win the prize.
See FAQs
How it works
Nominations for The Basque Culinary World Prize open on February 1 and close on 30 April, 2016.
To be considered for the award, chefs must be nominated by another active professional from the world of gastronomy – for example a fellow chef, food writer or food supplier – or an institution from the gastronomic sector. Those nominating must complete the Nomination Form, giving their full reasons why the chef they have named deserves the prize.
All nominations will first be assessed by the Prize Committee to check they meet the judging criteria. A list of the strongest twenty finalists will be announced in May 2016.
These Top 20 finalists will delivered to the Jury on the 10th July 2016 for final and present deliberation in the BCC. The winner will be announced on the 11th July 2016, and officially awarded at a prize gala in September 2016.
Each part of the process will be supported by a secretariat of BCC staff, led by Director Joxe Mari Aizega, who will provide the research capacity needed to assist the prize committee and the Jury in their consideration of the nominations.
February

Nomination period opens.

April

Nomination process closes.

May

Evaluation of nominations by the Prize Committee.
Announcement of the Top 20 finalists.

July

Meeting of the Jury at the BCC.
Deliberation and announcement of the winner.

September

Gala to formally give the award to the winner.
Today's recipient of the Basque Culinary World Prize reflects how gastronomy can take a leap from craft to consciousness. Maria Fernanda uses Cacao as a gastronomic symbol that has a positive impact on the entire food chain. This is an inspiring project that exemplifies the great reach of gastronomy. Chefs can make a difference
Winner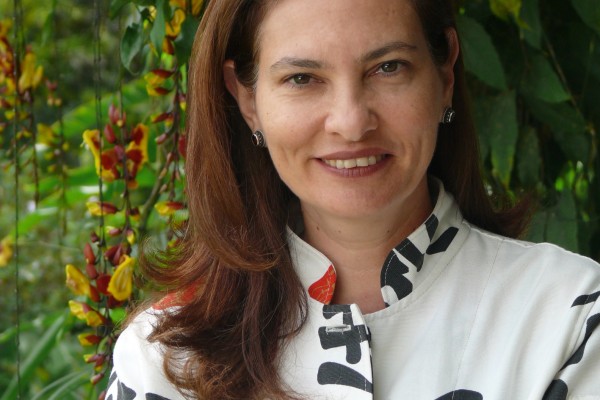 From now our work will take on a new dimension. We will bring the transforming power of trade to many more women 'chocolate entrepreneurs'. This award is a reflection of hundreds of entrepreneurs, producers and chocolatiers and their learning, enthusiasm and hard work. It allows us to set new goals and open up new ways to connect with the world. We in Venezuela are tremendously grateful that the Basque Culinary Prize has placed this trust in us
Maria Fernanda Di Giacobbe
Maria has built a whole chain of education, entrepreneurship and economic development around Venezuelan cacao. With Kakao and Cacao de Origen, she supports local producers with the resources they need to improve their product – including production processes, fermentation and marketing – in order to export to master chocolatiers around world aligned with the Bean to Bar movement (some 60 producers in 18 communities are currently taking part). Maria also helps women to become chocolate entrepreneurs themselves, with a training program that focuses on gender equality, competitiveness and fairtrade practices. In collaboration with Simón Bolivar University, Maria has also founded a Cacao Industry Management program from which 1,500 have already graduated (94% women).
www.cacaodeorigen.com